Neuromarketing Researcher

Dr. Carolina Ortega Gamón gratuated in Administration and Business Management at Rey Juan Carlos University (Madrid, Spain) in 2012.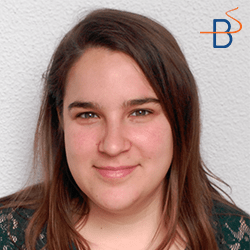 She obtained her Professional Development Master's Degree at Alcalá University (Madrid, Spain) in 2013. Afther that, she got her Neuromarketing Master's Degree at International University of La Rioja (Logroño, Spagna).
In 2012 Carolina carried out different studies for the improvement of the German brand METRO at the market research department.
In 2013 she worked at TNS, international leader in market research, executing quantitative market researches for important brands of beverages, fast food, energy, telecommunications, tecnology and tobacco. Subsequently, she was part of the strategic consultant Bufete de Marketing at the market research and insurance departments.
Since 2017 Carolina has been working in BrainSigns as Neuromarketing researcher.
She carries out improvement analysis of the effectiviness of the advertising and marketing stimuli through the neurometric indexes for important national and international companies (TIM, BNL, Loacker, Save the Children, UHCNR, Poste Italiane…), registrations of bio-segnals (during the first computer match registrated with neurotecnologies - Neurogaming and during the biometric tests in training courses, workshops, congresses…), researches and preparation of business material about different topics (implicit association test, affective priming, implicit reaction time, neuromanagment, call to action…), Spanish translation of the website and communication material of BrainSigns (articles and Social Media).