Psychologist
NeuroMarketing

Marco Montanari achieved the bachelor in Psychology and the Master on Psychology of Communication and Marketing at the University of Rome.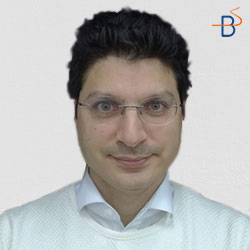 Previously he got a Literature bachelor at the same University and then he obtained a Master degree in Area Studies at Tokyo National University of Foreign Languages (Japan) followed by a Language teaching specialization.

Nowadays he teaches Industrial and Organizational Psychology at the University of Rome La Sapienza.
Since 2016 he collaborates with BrainSigns srl in the neuromarketing, research & innovation sector. His areas of activity are R&D in the applied Neurosciences field to investigate the interaction user-good (e.g. packaging test), and Education.