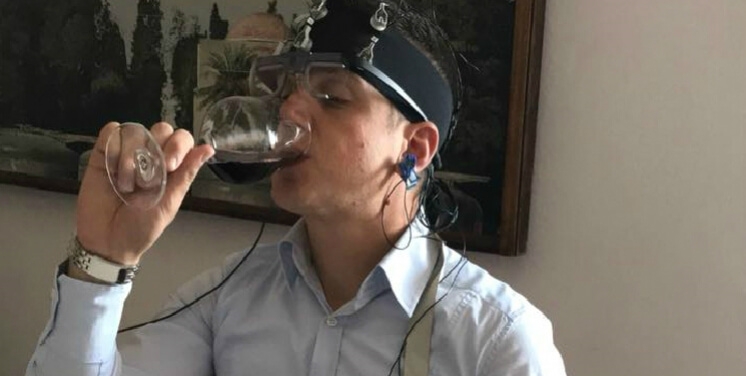 In 2017 in the Laboratory of Industrial Neuroscience at Sapienza University of Rome, a pilot test was carried out on a limited number of individuals for a research commissioned by the Banfi Foundation
The brain activity and the emotional index of some individuals were measured while they were tasting a pair of red Italian wines. Among the wines of this foundation we can find: Sangiovese and Morellino di Scansano.
The aim of the research is to investigate the reaction during wine tasting with and without the contribution of smell. We wanted to measure the cerebral index (Approach-Withdrawal Index-AW), which measures the degree of instinctive approach or refusal towards a given stimulus (Davidson et al., 1990) and the emotional index (Emotional Index-EI) positive or negative.
The tools used in this research are: EEG, GSR and HR.