Bioengineering Researcher
Human Factors

Gianluca Borghini got his PhD in Bioengineering and Master Degree Electronic Engineering at the University "ALMA MATER STUDIORIUM" of Bologna, specializing his final studies on Biomedical Applications.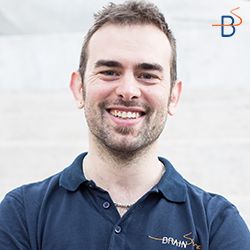 Since the 2010, Gianluca is involved in different National and International projects and he focus his research on the quantitative assessment of cognitive training and evaluation of mental states by analyzing and integrating different neuro-physiological signals (EEG, ECG and EOG) with behavioral and subjective data. In particular, he is specialized in operative applications, as Military and Commercial Pilots, Air-Traffic Controllers (ATCOs) and car drivers.
In the 2011 and 2014, he was rewarded with the prize "I Guidoniani" for the best research in the Aerospace Medicine during the national conference of Aeronautic and Aerospace Medicine (AIMAS) and, in the 2011, he got the first position at the Flight Safety Course at the Italian Air Force Headquarter in Rome.
In the last 2 years, he took part in many collaborations with Partners as Agusta-Westland (Yeovil, UK), ENAC (Toulouse, France), NUS (Singapore), Hangzhou Dianzi University (Hangzhou, China) and University of Murcia (Murcia, Spain).
Ing. Gianluca Borghini is the team Leader of the "Cognitive Training and Workload" researches at Brainsings Lab.