R&D Project Manager

Dr. Gianluca Borghini is a Post Doctoral Fellow at the Dept. of Molecular Medicine of the Sapienza University of Rome, and the team Leader of the "Human Factor" Lab of BrainSigns srl.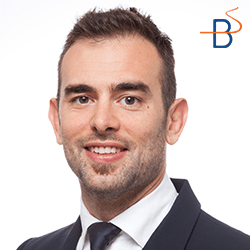 Gianluca received the PhD in Bioengineering and Master Degree in Electronic Engineering at the ALMA MATER STUDIORIUM University of Bologna.
Since 2009, Gianluca has been focusing his work on the objective assessment of mental states by combining behavioral, subjective, and neurophysiological (e.g. EEG, ECG, EOG, GSR) data. Most of the studies have been conducted on professional personnel as military and commercial pilots, and air traffic controllers (ATCO) for the evaluation of their training level, mental workload, stress, mental fatigue, selective attention, vigilance, and cognitive control behavior.
In the 2011, he got the first position at the Flight Safety Course at the Italian Air Force Headquarter in Rome. Also, in the 2011 and 2016, he was rewarded with the prize "I Guidoniani" for the best research in the Aerospace Medicine.
In addition, in the 2019 Gianluca received the National Scientific Abilitation in Bioengineering (ING-INF 06), and the Italian Best Award for his contribitions in researches in the Aviation field. Gianluca has been involved in several National and International projects, and collaborations with partners like the Italian Air Force (Rome, Italy), Alitalia airline company (Fiumicino, Italy), Agusta-Westland (Yeovil, UK), ENAC (Toulouse, France), ENAV (Rome, Italy), DLR (Braunschweig, Germany), NUS (Singapore), Hangzhou Dianzi University (Hangzhou, China), University of Murcia (Murcia, Spain), University of Bologna (Bologna, Italy), and Deep Blue srl (Rome, Italy).
As projects and collaborations, Gianluca has been involved in both military and civil projects like BrainShield, BrainTrained, STRESS, MOTO, MINIMA, and he is currently involved in the following ongoing European projects: Safemode, Simusafe, SmokeFreeBrain, and WorkingAge. He is co-author of more than 40 scientific contributions in peer-reviewed international journals, and an European patent. In addition, he is Guest Associate Editor of the international scientific journals "Frontiers on Human Neuroscience ", "Computational Intelligence and Neuroscience", "Brain Sciences", and reviewer of several international journals.
Dr. Borghini 's list of publications can be retrieved through the PUBMED service hosted by the National Institute of Health (NIH) in USA at the following public link: http://bit.ly/2SSQocY