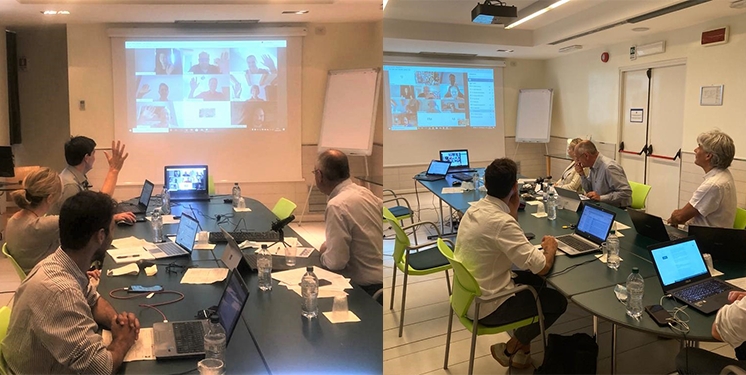 The challenge of the Mindtooth project is to allow the use of "out-of-the-lab" neuroscience in operational sectors by giving easy access to a large number of indicators related to different processes going on in the brain, namely neurometrics, such as the mental workload, fatigue, and attention.
Mindtooth project, within the Fast Track to Innovation (FTI) framework of the Horizon 2020 program, over the next 2 years will develop a wearable EEG headset, powered by BrainProducts technology, using BrainSigns Neurometrics, that will be well designed to be fully customizable in three specific operational contexts: Car driving simulators, Safety monitoring of industry workers, and Aviation training for pilots.
Mindtooth project boasts a skilled and multidisciplinary consortium that will face the challenges of developing a ready to market device, fully customized to the requirements of each specific context: the Mindtooth system, that it is expected to have a significant market impact across each application domain. This will just the first step to a much wider market impact for the MindTooth technology.
Mindtooth consortium brings together exceptional Partners from different countries (ES, DE, IT, IL) that congregate the necessary competence and critical mass in terms of expertise and resources to ensure the achievement of the project goals: BrainSigns, the Institute of Technology of Castilla y Leon, Brain Products, IBM Research – Haifa, UrbeAero, Airpilot training School in Rome.
Mindtooth project kicked-off on the 24th - 25th (2020) of June in Rome and will last 24 months. The kick-off meeting, hosted by BrainSigns, was the occasion for the Consortium to meet and get to know project partners and the project officer, and to discuss and start planning the first project activities.
The video shows in an easy way the objectives of Mindtooth system to be developed in the next 2 years.