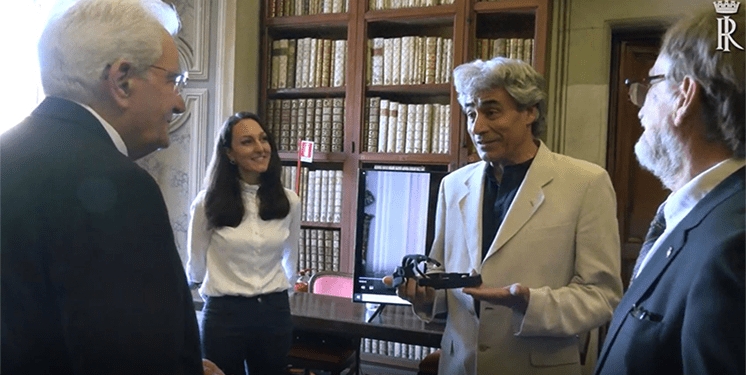 On 17 June at the Library of the Accademia dei Lincei, the NeuroDante project of the Sapienza University was illustrated to the President of the Republic. The project, realised by BrainSigns using the Mindtooth system, was described by Prof. Fabio Babiloni and Dr. Giulia Cartocci, from the Department of Molecular Medicine at Sapienza University of Rome.
In particular, the Mindtooth system, developed by BrainSigns with the European Commission funding over the last two years, has measured the degree of emotional and cognitive involvement of two hundred visitors to the exhibition "The Reception of the Comedy" while reading and listening to the Divine Comedy at the Library of the Accademia dei Lincei, during three continuous months of experimentation.
Future developments of these studies aim to extend the application of Mindtooth technology, so far validated in experiments on pilots and flight controllers, also in real-time measurement of the efficiency of cooperation between crew members in upcoming space missions on the orbital station. A first use of the Mindtooth system in space is planned for December 2022 in Virgin Galactic's suborbital flight conducted by the Air Force in collaboration with Sapienza.
Read more...