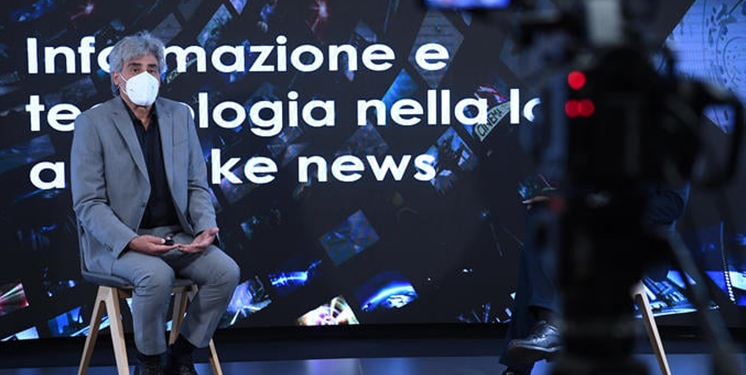 BrainSigns - ANSA Conference "Information and technology in the fight against Fake News"
In Ernst & Young's Wavespace in Rome, BrainSigns recently carried out an experiment on the perception of "fake news" with a group of young people (20-35 years old) while viewing some news online. The test was carried out using the technologies to measure ocular activity and facial recognition available in the Wavespace laboratory.
The results obtained were presented by prof. Fabio Babiloni at the conference "Information and technology in the fight against Fake News", organized by ANSA with EY (19 November 2020).
During the experiment, participants received 10 news on a computer in random succession, five were real news and five were 'fake' news.
Before the news was given, the personal psychological traits in terms of conscientiousness, open-mindedness and emotional stability of the participants were evaluated through a psychometric test (Implicit Association Test).
The results obtained were interesting:
The people more inclined to consider fake news to be true have a psychological profile more inclined to intuitive than reflective thinking, and during the observation of fake news, they often had feelings of 'surprise', clearly more than the others in which a reaction of 'perplexity' was prevalent.
It was also found that the group of people more inclined to believe in fake news focused on "emotional" elements of the news such as images rather than written text.
In a few words, the results of the experiment suggest that people who are more inclined to believe in fake news generally have a higher level of emotionality and a more intuitive than reflective reasoning style.
This means, for example, that a practical way to limit the negative impact of the spread of fake news could be to "prevent" the immediate sharing of news on several platforms by using messages that invite people to "think before sharing". According to current scientific literature, it is estimated that this could limit the sharing of fake news on the web up to 20%.
Read more...