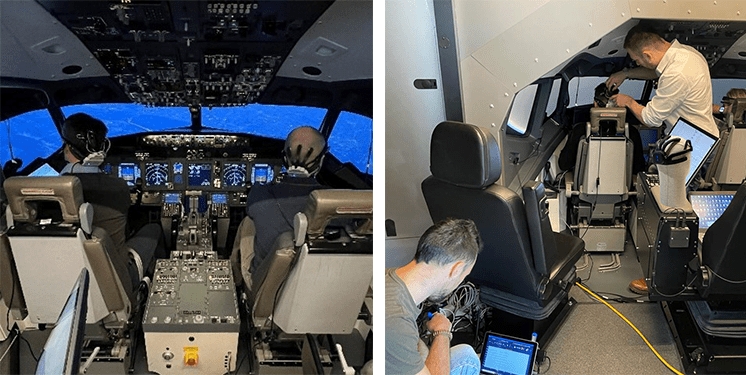 In the context of the European project SAFEMODE Brainsigns and Sapienza University of Rome researchers have participated in validation activities held in Austria and Hungary.
The experiments were carried out with air traffic controllers (Hungaro Control) and pilots (TUI, Malta Air, and Ryanair) to test an innovative technology able to mitigate the effects of Wake Vortex (WV) encounter. Although WV events are rare, the consequences for passengers and cabin crew can be significant.
An advanced prototype of the Mindtooth system developed by BrainSigns in the European MINDTOOTH project in collaboration with UrbeAreo, BrainProducts, IBM and ITCL was used to record the EEG signal.
In the SAFEMODE project EUROCONTROL developed a technology to predict and then inform the several operators of the possibility of WV in the short (20 seconds) and long term (3 minutes). Experimental activities involved all the technical partners of the SAFEMODE project, namely DeepBlue, EUROCONTROL, ENAC, AMST, HungaroControl, Montford University, BrainSigns, and Sapienza University.
The aim was to collect subjective, behavioural and neurophysiological data to characterise and quantify the impact of WV technology accurately and comprehensively, considering both the operational and cognitive-emotional aspects of the operators.
The Mindtooth system was requested in the general validations because of its particular fit.
Read more...