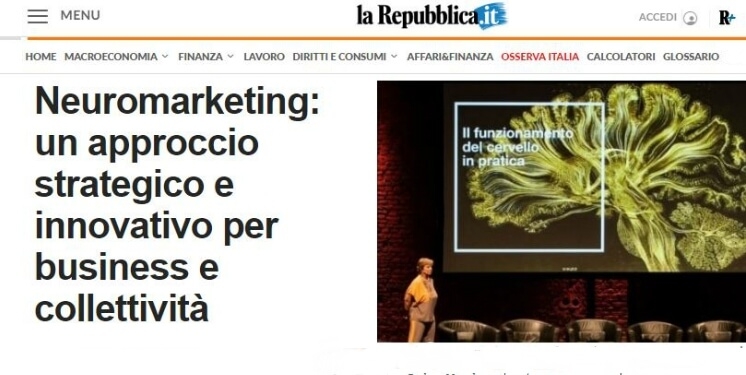 More and more people talk about Neuromarketing, but why is it so important for companies?
La Repubblica, through an article published on September 28th, in which BrainSigns is mentioned, describes the Neuromarketing as a discipline behind which there are interesting opportunities and that allows to understand the unexpressed desires of consumers and what lies at the basis of their choices.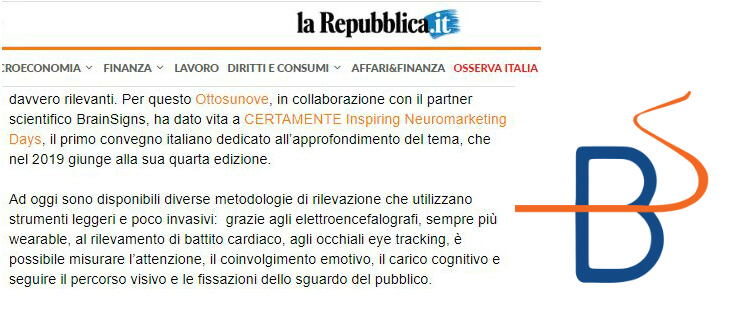 For these reasons, Neuromarketing allows the development of a better and more in-depth strategic approach, which is fundamental in the development of products, services and communications.
Read more...